Last week I told you guys about the Zoya Nail Polish Exchange. Well I scanned my collection for old polish that I could send in and sure enough I found ten old bottles to send to Zoya. I mailed my polish out to Zoya on Wednesday April 28th and received my new polish today. That was super fast shipping. I have never received a package from Zoya that quick. I sent in mostly old Sally Hansens, an Avon and an old dried out OPI polish.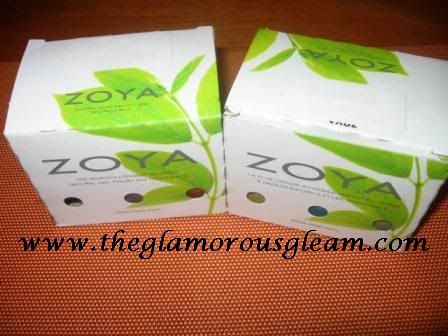 Here are the colors that I selected and received from Zoya…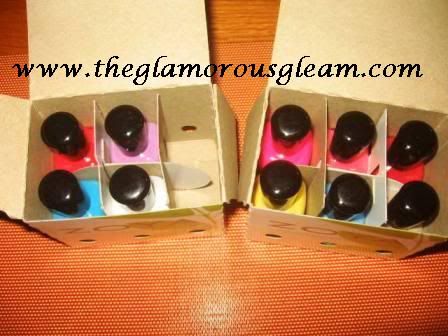 First from the Summer 2010 Flash Collection…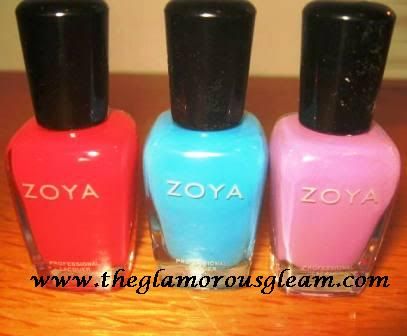 Maura, Robyn and Perrie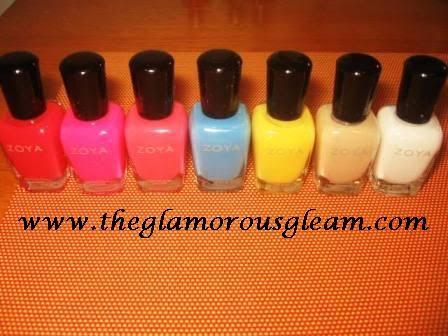 America, Ali, Maya, Yummy, Pippa, Charlize & Purity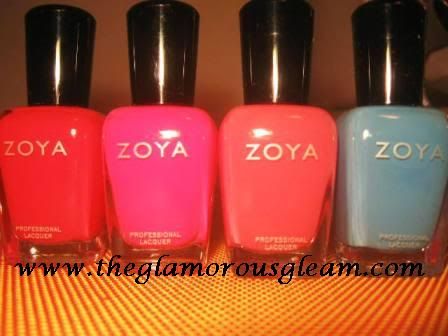 America, Ali, Maya, Yummy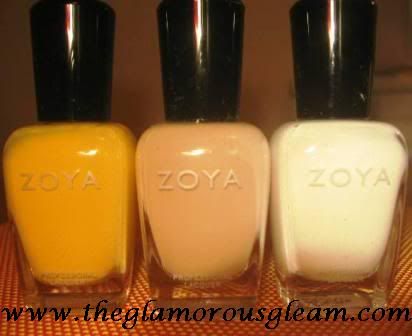 Pippa, Charlize, Purity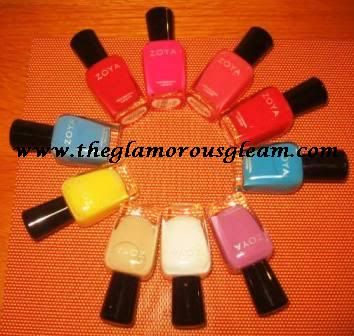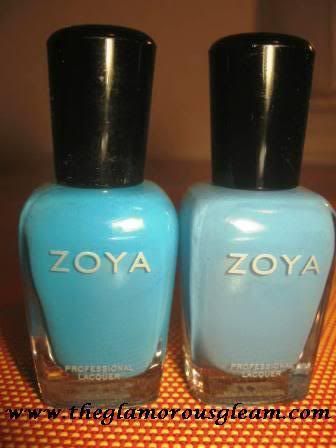 Robyn, Yummy
Robyn and Yummy are very similar, however Robyn is a "Robin's Egg" blue and Yummy is more of a sky blue.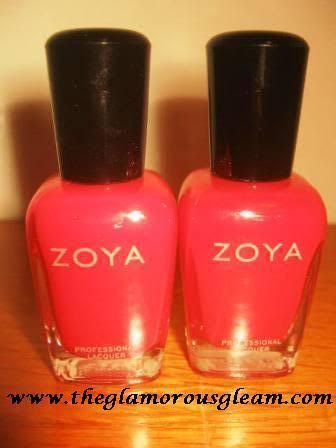 Maura, America
Maura and America are also very similar, but Maura is more of a neon red and America is a classic, pin up girl red. It is hard to tell in the photo.
Since shipping was $3.50 a bottle, I paid $35.00 for the transaction. Zoya polish retails for $7 a bottle with $6 shipping, and usually ships free with a $75 order. Basically I received about a 46% discount on a regular order while properly disposing of my old, unused polish. The Zoya Nail Polish Exchange is a perfect way for you to try out Zoya Polish at a discount if you are new to the brand , or to update your collection without breaking the bank. I am extremely happy about how smooth the transaction went and I would definitely participate again.
Have any of you guys sent in any old polish yet? If so, what colors did you get? If not, are you planning to participate?