I was invited to attend a Sneak Peek Party for the MAC To The Beach Collection at my local MAC store (Downtown Brooklyn on Montague Street.) The Collection is due to be released here in the US on May 27th. I've been patiently waiting to snatch up a few things from To The Beach, so I jumped on the opportunity to get my items early. I met up with my cousin Monique and one of my besties Bree and we headed on over. Upon entry there was some eye candy making necklaces. Of course I had to get a closer look…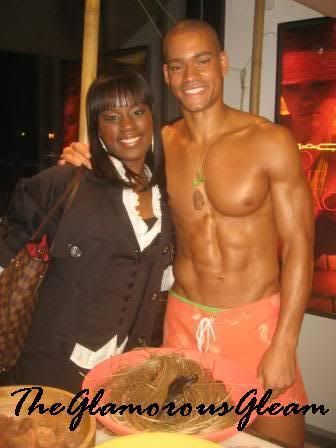 Now To The Beach…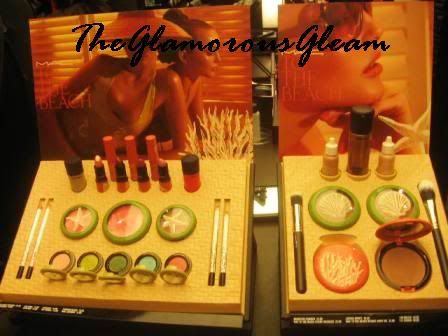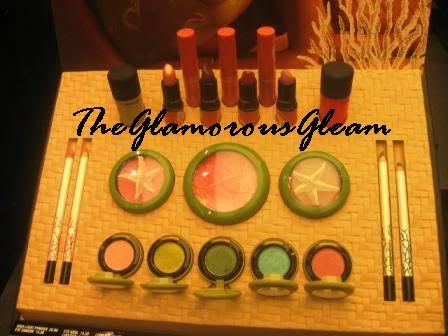 I managed to elbow my way in and get a few swatches…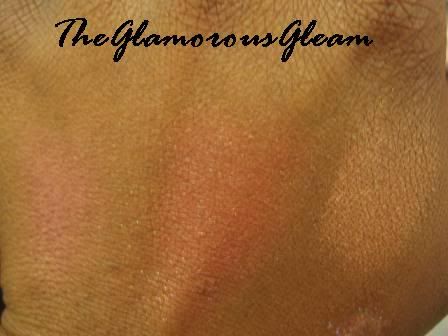 From left to right:
Hipness Powder Blush (Frost)
Marine Life High-Light Powder
Get-Away Bronze Powder Blush (Frost)
Hipness is very pretty, it sort of reminds me of the darkest shade from the Ripe Peach Blush Ombre from the Spring Forecast Collection. Marine Life is gorgeous. Very bright and pigmented, this one is perfect for darker skintones. I felt Get-Away Bronze is a bit too light for my complexion, NW45, and would wash me out. It is still very pretty.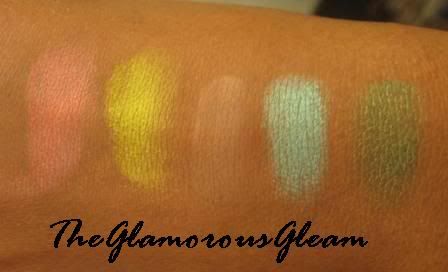 Eyeshadows from left to right: (on my cousin Monique)
Firecracker (Veluxe Pearl)
Sweet & Punchy (Veluxe Pearl)
Sand & Sun (Matte)
Shimmermoss (Veluxe Pearl)
Humid (Frost)
The eyeshadows in this collection are all gorgeous. Firecracker is kind of similar to Hot, Hot, Hot also from Spring Color Forecast. Sweet & Punchy is my favorite. It reminds me of MAC Chartreuse Pigment, just a bit more yellow. Sand & Sun reminds me a bit of MAC Soft Brown eyeshadow. Shimmermoss and Humid are both pretty and from the permanent collection so you can hold out on these, but if you get Sweet & Punchy, you have to get humid as the two are absolutely haute together!
Lipsticks from left to right:
Fun bathing is very similar to O, my favorite MAC lipstick. Lazy Day is kind of similar to Viva Glam Gaga.Nice selection overall.
Lipglasses from left to right:
Easy Lounger
Flurry of Fun
Splashing
Flurry of Fun is the most unique shade out of the bunch. It gives a 3D/hologram effect and I can see it transforming any lip color. It's stunning. Splashing would work well over Lazy Day lipstick, and Easy Lounger over Beach Bound or Thrills.
From left to right:
Life's a Breeze Lip Liner
Temperature Rising Lip Liner
Rosemary & Thyme Eye Kohl
Float On By Eye Kohl
Life's a Breeze lip liner would look great paired with Lazy Day lipstick and Splashing lipglass. I saw an MA in Macys last week wearing Temperature Rising all over her lips like a lipstick. It looked so fly on her but I don't think I'm bold enough to rock that lol. Rosemary & Thyme is a permanent shade so you can hold out on this one. Float On By is a winner and looks great paired with Sweet & Punchy and Humid. In fact, a lot of the MA's were wearing this combo.
We ran into Arianna from MAC Macy's  Herald Square, 4th floor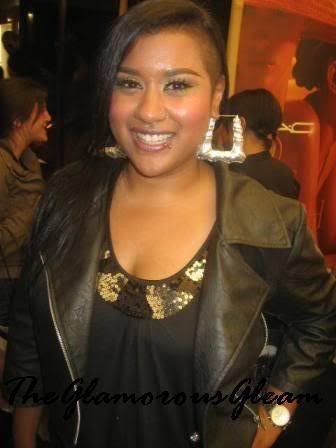 OMG her nails were so hotttt!
She said they were Japanese 3D UV Gel. Check her out on your next visit.
Bree from I'm So Hollywood and moi enjoying Coconut Ciroc Cocktails …
Another peek at the eye candy on the way out…
Finally, here is what I got…
Bronze Body Oil
Marine Life High-Light Powder
Flurry of Fun lipglass
Float On By eye kohl
Sweet & Punchy eyeshadow
The Bronze Body Oil was at the top of my wish list. I was nervous when I thought they were running out…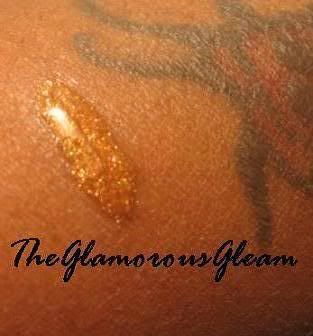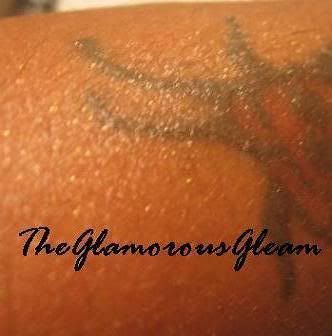 All my brown-skinned beauties you do not want to miss this. It gives such a beautiful glow. In fact, the eye candy (above) had it rubbed all over. Do you see how they are glowing and shining?! You will not catch me on the beach without my bronze body oil… and itsy bitsy bikini of course *wink*
We had a really good time at the event. The staff was a lot of help and so much fun. I was able to get what I went for and much more, so needless to say I am very happy. Overall I am very pleased with the collection and it was worth the wait.
Are you planning on getting anything from MAC To The Beach?